Blog Entry #4: May 22, 2017
It's Go Time
Hello again from Lidgerwood, ND. I am going to keep this blog short, because like many of you, I'm short for time to write, and a little sleep deprived. A lot has happened since my last blog post. We didn't get anything planted in the month of April. The temperatures just never seemed to get consistently warm. This made us, and other growers, uncomfortable to put anything in the ground. We also received a couple inches of snow the last week of April. The extended forecast looked to continue to be cool with chances of snow and rain. It was looking more and more like we were going to have to hold off until the middle of May.
But once the calendar said May 1, everything changed. We were forecasted for snow and cold temps that day, but the end of the week was projected to finally climb in the 70's and stay in the mid-40's at night. We woke up to no snow that morning, and it has been go-time ever since. Most growers in our area started then too. A lot of crop has gone in the ground in our area in the last 10 days. On our farm, we are 60% done with corn, and 50% done with beans. My dad, Joe, has been running the corn planter. Brian has been planting beans while I am field cultivating ahead of them, or spraying behind them. Nick has been rock rolling, and switching off with Brian blending and tendering fertilizer to keep the corn planter moving.
This last week has been a blur. It feels like a month has gone by. The rest of this week is supposed to be warm and dry again. This has allowed for nonstop planting. At the start, we were concerned about getting our lower ground planted before we would get rain. We haven't had any moisture since our rain and snow at the end of April. We are now rushing to get the crop planted before the ground dries out any more, and we cant get the seed placed in good moisture. We hope to have planting wrapped up by next week, but you just never know.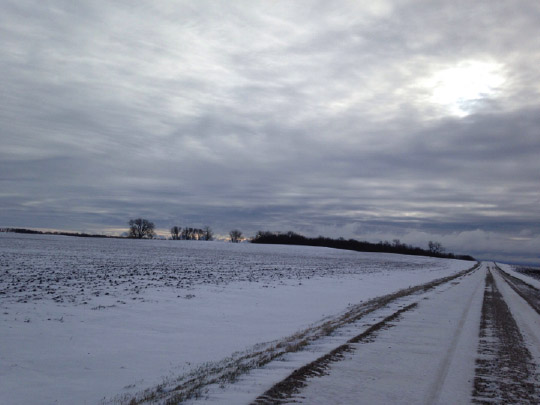 Photo taken April 27, 2017