Blog Entry #9: October 13, 2017
Harvest Underway
The harvest gates have finally flooded open in our area of the state. Since my September blog, we received 5 to 7 inches of rain. The cool, wet cycle didn't help us get any harvesting done, but should help to replenish our subsoil moisture for next year. Being so dry all summer was an advantage for us with this last system. We are able to harvest our soybeans without leaving ruts, and have only had to leave small areas of the field that have water standing. Farmers to the north and east of us have had to add tracks to combines, or larger tires to try and get through the mud to harvest. All in all, a lot of crop is coming off. We will be half done with our soybean harvest today, and some smaller farms will be finishing their soybean harvest by the end of the week. Yields are highly variable based on rainfall. Once all the acres are totaled, I would say it's going to be an average crop.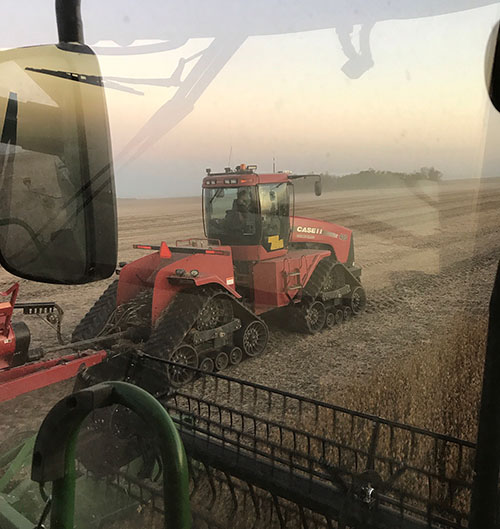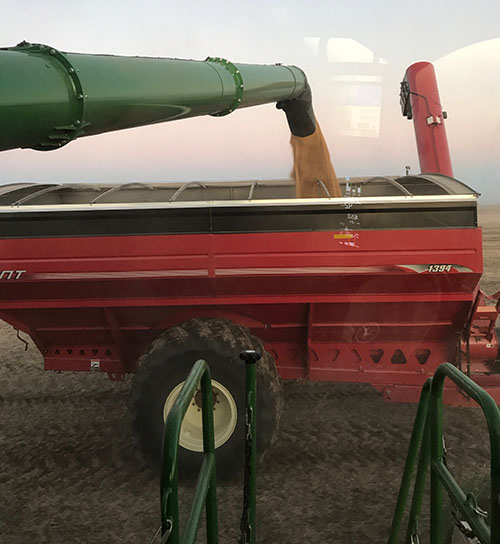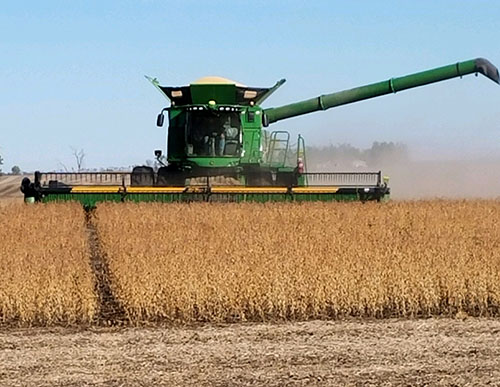 We had our first killing frost last night. This was very welcomed. We are hoping that our corn will dry down some before harvest. The cool, rainy September put it behind, and the days are getting too short for the crop to catch up. Most of it reached physiological maturity in the last two weeks, but that leaves us a long way to go before we have dry corn. We're expecting the dryer will get a workout this fall.
Hopefully we will have some corn harvested by the time I write the November blog, but with our year of extremes, I can't make any promises. I hope everyone has a safe harvest!