Blog Entry #1: February 19, 2018
Most of the things you read in the blog posts will be from me, Ethan, but my dad, Dale, will contribute information too.
October 26–a day that destroyed record crops in Nebraska and made it a harvest we would rather forget. A storm with 50 mph winds blew over corn and shook the ears off all at the same time. We saw anywhere from 5- to 10-bushel loss in better, more resilient hybrids. But in other hybrids there was 50 to 100 bushels on the ground. This caused our harvest to be delayed two weeks. Usually we are wrapping up on Halloween, but we didn't finish until November that year because of the storm damage and wet fall weather.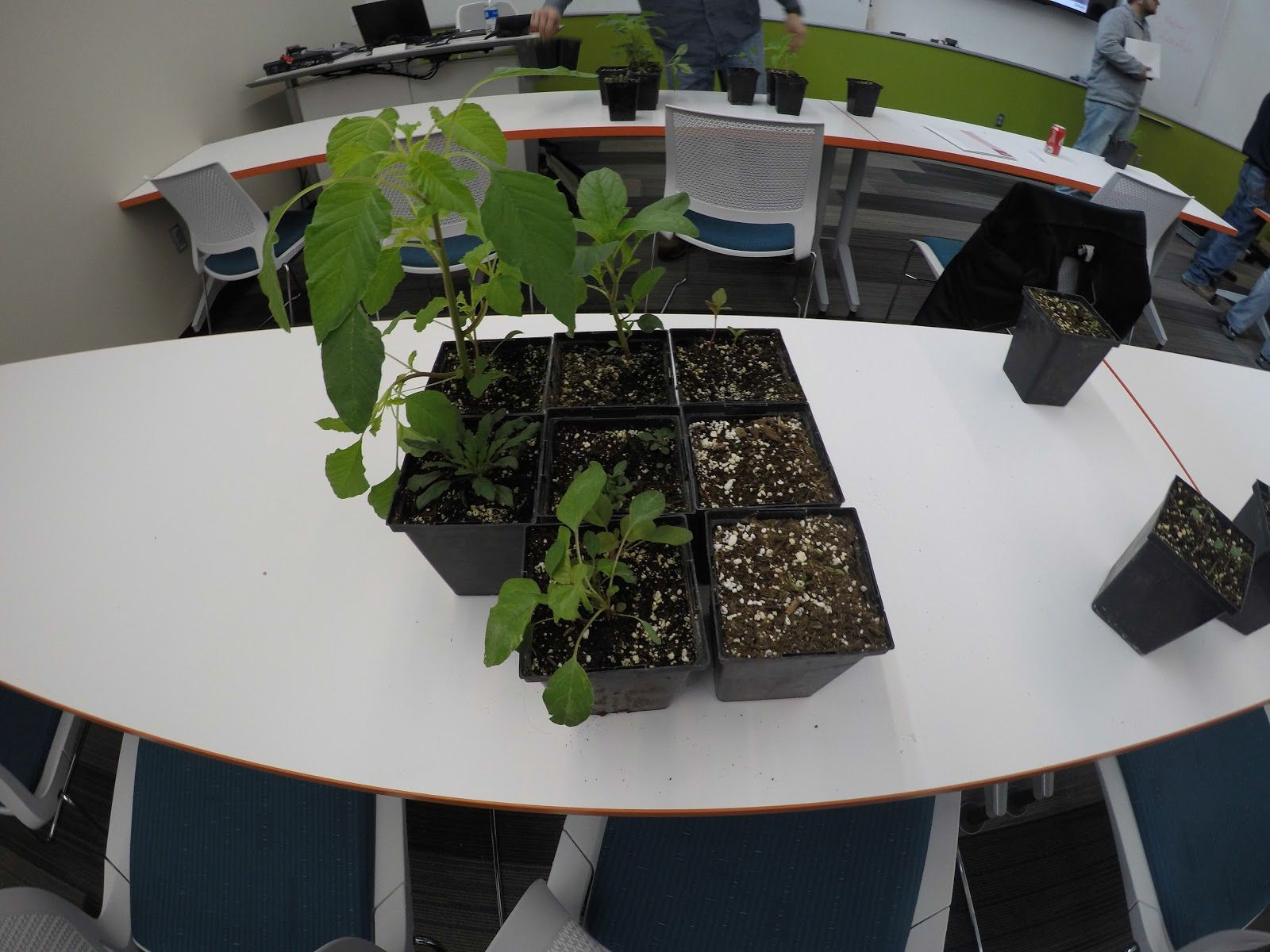 Waterhemp, palmer amaranth, and marestail at the same growth stages.
Finishing late and the storm damage will lead to another set of challenges this coming year with volunteer corn and trying to stay in our crop rotation. We really had to look for more farmers with cows than we usually do to eat all the corn that had fallen on the ground due to the wind. Also, the cows are staying on the stalks up to two months instead of one like they normally do. It's a slow process to clean up the corn this year. The amounts of corn on the ground are also causing problems with cows. We lost two of our own cows from over eating corn and I have heard many stories from local farmers that have lost up to 80 cows in a week from eating too much corn. The massive amount of corn that fell on the ground has just caused a lot of problems and I'm not looking forward to it potentially causing more this spring with volunteer corn.
My January and early February have been filled with meetings. With at least one a week ranging from agronomy and soil health to ag tech meetings. I've also attended meetings with our local and state Corn Growers Associations. One meeting I attended, was put on by our BASF rep Eric Steiner, with AJ Woodyard, BASF's main soybean Technical Crop Production Specialist. You may have heard of his research on the planting date of soybeans and planting them in February in Illinois. If you haven't heard of him specifically, he posed some very interesting ideas on growing soybeans from planting date and depth to spacing and population. The meeting also had a UNL extension agent to talk about weed identification and control.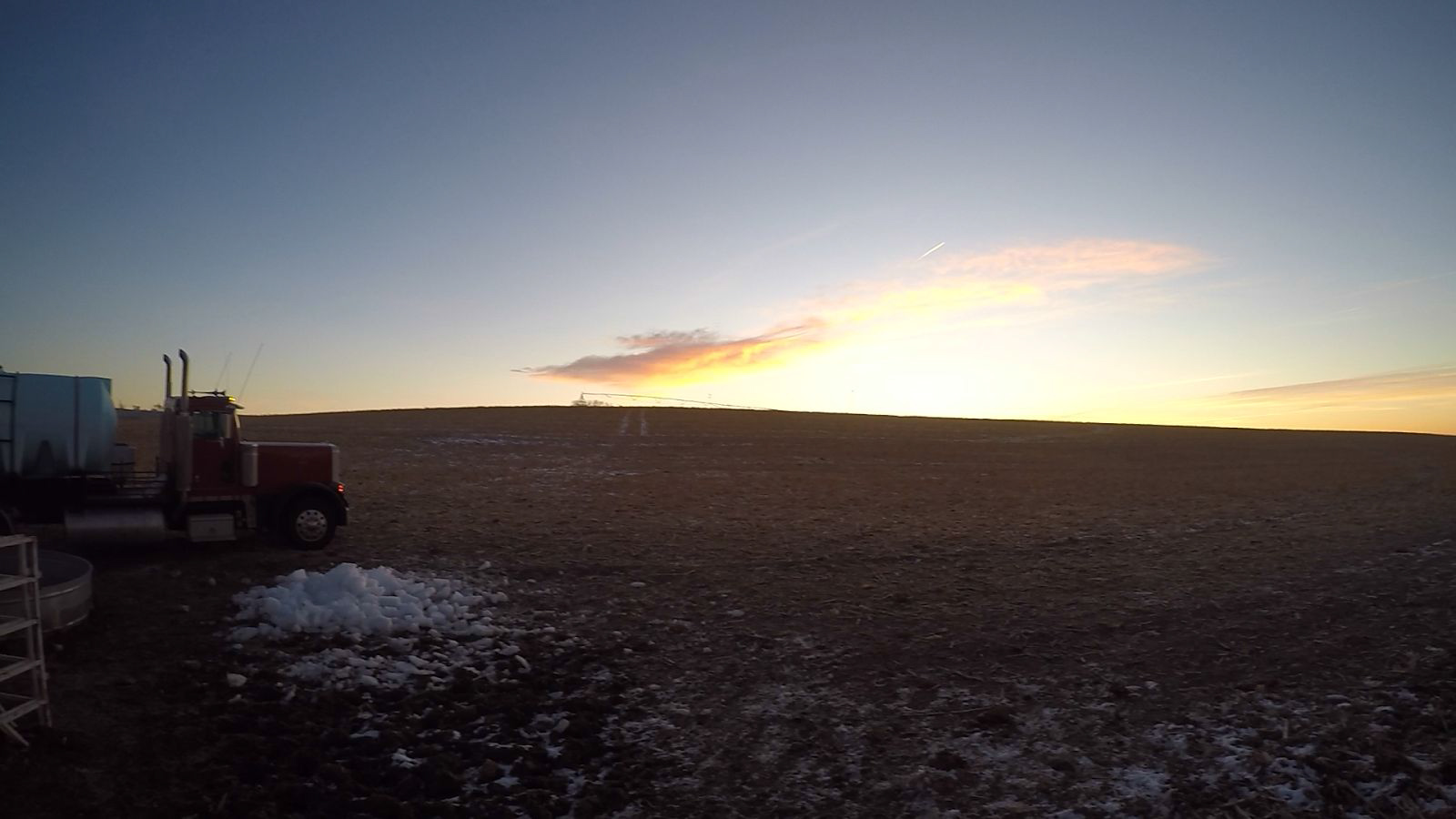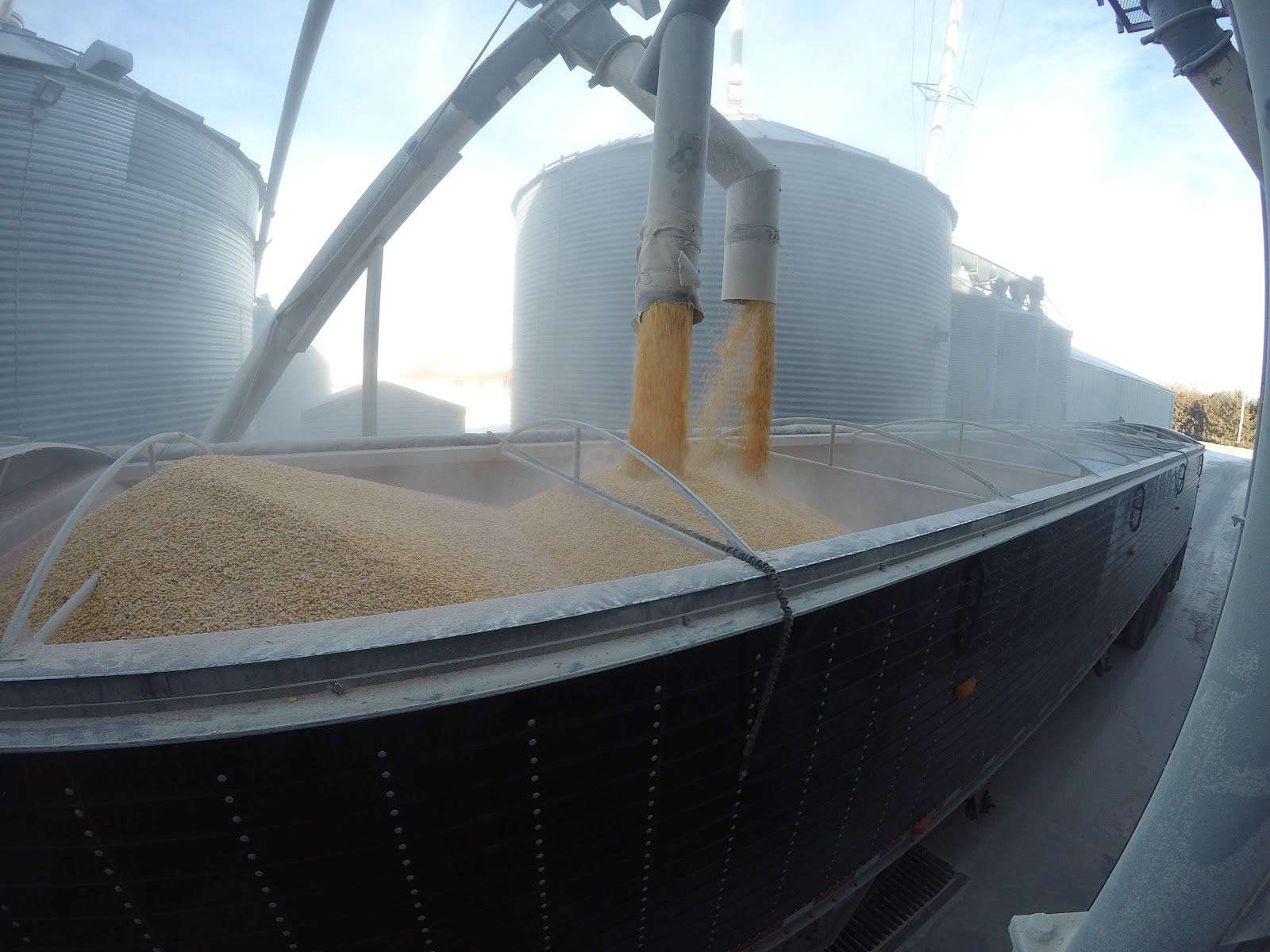 We have started getting our equipment ready for spring. One of the main changes we made to equipment this year is to buy a cultivator to help clean up the volunteer corn. Other than that, we are just making small modification to what we are already running. We are running three planters again this year with a 12 and 24, both 30-inch single spacing, for corn and a 12-row twin on 30-inch centers for soybeans, and research on corn. The 12-row corn planter will have some modification made to it to test out different methods for in-furrow fertilizer with the furrow-jet and a Martin-Till 3x2 fertilizer placement.
We will be running all kinds of tests this year with every field we farm having a test of some form in it. Many of them will start out with planter trials, but there will be different trials with planting populations and plant date on soybeans, and in season fertility on both corn and soybeans.
Some of the other things that have been keeping us busy this year are watering cows and hauling grain.
I'll end with a personal note, my wife Nichole and I have two daughters aged 2.5 and 9 months, who are both very active and love the farm life. We currently live in the house my parents did when I was born. My Dad and Mom live centrally located to the ground we farm now. Also, I have one sister who lives in Salt Lake City with her fiancé, and they will be getting married this coming spring.