With degrees in physics and classical studies, data scientist Anthony Kovacs easily could have sought a high-tech career at one of the leading companies in Silicon Valley.
Instead, he chose a different path, one that applies his skillset "to address some of these bigger, more long-term problems that we face as a society," like helping farmers grow enough food for an ever-expanding world population. In his role at Bayer, Kovacs helps put the latest technologies, like artificial intelligence, to work so plant breeders can develop, test and better predict the outcomes of new corn hybrids across a wider set of environments and growing conditions to bring them to farmers faster.
"Artificial intelligence (AI) is absolutely a game changer for plant breeding," says Kovacs, Head of Emerging Technologies in Bayer Plant Breeding's Analytics and Pipeline Design Organization. He says AI is a broad term for computer systems and algorithms that take information from the world around them and recommend or take actions that help maximize the chances of achieving the goals they have been given. In plant breeding, it translates huge amounts of data at high speed to give Bayer plant breeders highly accurate insights that help guide their decisions when it comes to selecting and advancing potential new hybrids and varieties for commercialization.
"What the farmer's going to see from this process is a hybrid that works better on their fields and in their specific growing environment," he says. As new challenges pop up on farmers' acres – a new disease, more extreme weather, shifting growing environments– "we're able to respond more quickly and give them that product that works best for this new environment or this new situation."
AI is a foundational tool Kovacs and his colleagues use during many different aspects of the breeding process. It helps plant breeders more accurately connect what's happening in a farmer's field with what's in the corn genome.
What's more, he says, with the power of AI, "we can predict and simulate how new germplasm will perform in environments we've never seen it in. With that information in hand, plant breeders at Bayer then sort through the possible combinations and possible hybrids that we could be making, and identify the candidates that'll be best suited for eventual field trials and for our customers' needs."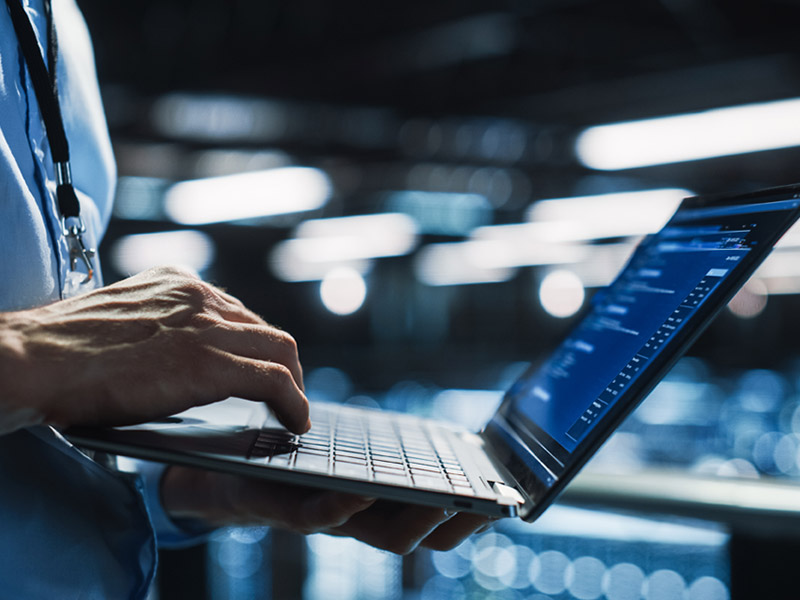 Kovacs explains that AI lets scientists better understand their experiments and how germplasm performed in the actual field testing. This lets them combine and analyze those insights with data collected over years and years of plant breeding across many different environments–from the rolling hills of Iowa to the tropical fields of Thailand. From that, they build simulations to help predict future results. "We virtually test that material in so many more environments, so many more weather scenarios than we could ever feasibly do with the limited time that we have to get that product to the farmer and then to their fields," he points out.
Kovacs describes all the differences AI makes in the precision breeding of new corn germplasm using words like adaptability, speed, agility, time-saving, confidence, predictability … and cool. "There are just so many cool things that, if you were to ask me, 'Where do I see AI?' It's these new insights, new ways of doing things, and a more connected way of doing things," he says.
"AI helps us deliver value to our customers today, but also ensures that we'll be able to deliver that value and performance to them tomorrow in shifting environments," Kovacs continues. "Today, they might need yield. Tomorrow, they might need the ability to deal with a new disease. Bayer is building a corn pipeline that at the end of the day is helping the farmer produce as much as they can with the resources that they have available." Hybrids that use water, nitrogen and other inputs more efficiently, for example, will help corn growers produce higher yields more sustainably.
Using AI in precision breeding "helps us to be more adaptable … to be more forward-thinking," Kovacs says, in line with Bayer's long-term approach to plant breeding. A new cross at the beginning of the pipeline may take six to eight years to become a product, and the breeders need to understand those future needs and "make sure that we're incorporating those perspectives into what we're actually doing today."
New traits like root size, root mass, root ball, and root depth might be important for carbon markets in the future. To prepare for a changing climate and extreme weather conditions, "are there new ways we can analyze what we understand about our germplasm to select for material that can handle greater heat stress?" he asks. "The ability to quickly and effectively incorporate new traits into our breeding process will largely be enabled by these AI technologies."
Time is one of the most finite resources plant breeders have, he says. "We want to spend our time testing products that we're confident are good or are confident are going to bring that value to the farmer, and then use that testing to really whittle it down to the specific product that's going to give them the best performance potential.
"These AI tools let us consider what we need to learn about each individual product specifically. We don't necessarily have to wait for two or three years of field trials to get that level of confidence for each and every product," Kovacs continues. "In some cases, we can get to that confidence today through different applications of AI and more targeted testing. That's really powerful." In turn, farmers benefit from having the specific hybrids they need for their fields, when they need them.
So, as someone who could be working on the latest digital voice assistant for our phones or cars, Kovacs takes pride in doing work to help farmers feed the world.
"Precision breeding and AI are just one example of the innovations that Bayer is bringing to the market to allow farmers to produce more with less."
------------------------------------------------------------------------------------------------------------------------------------------
Bayer is a member of Excellence Through Stewardship® (ETS). Bayer products are commercialized in accordance with ETS Product Launch Stewardship Guidance, and in compliance with Bayer,s Policy for Commercialization of Biotechnology-Derived Plant Products in Commodity Crops. Commercialized products have been approved for import into key export markets with functioning regulatory systems. Any crop or material produced from this product can only be exported to, or used, processed or sold in countries where all necessary regulatory approvals have been granted. It is a violation of national and international law to move material containing biotech traits across boundaries into nations where import is not permitted. Growers should talk to their grain handler or product purchaser to confirm their buying position for this product. Excellence Through Stewardship® is a registered trademark of Excellence Through Stewardship.
SmartStax® PRO corn products will be commercially available for the 2022 growing season.
ALWAYS READ AND FOLLOW PESTICIDE LABEL DIRECTIONS. B.t. products may not yet be registered in all states. Check with your seed brand representative for the registration status in your state.
IMPORTANT IRM INFORMATION: RIB Complete® corn blend products do not require the planting of a structured refuge except in the Cotton-Growing Area where corn earworm is a significant pest. See the IRM/Grower Guide for additional information. Always read and follow IRM requirements.
Roundup Ready® 2 Technology contains genes that confer tolerance to glyphosate. Glyphosate will kill crops that are not tolerant to glyphosate. Herculex® is a registered trademark of Dow AgroSciences LLC. LibertyLink® and the Water Droplet Design® is a trademark of BASF Corporation. Respect the Refuge and Corn Design® and Respect the Refuge® are registered trademarks of National Corn Growers Association. Bayer, Bayer Cross, RIB Complete®, Roundup Ready 2 Technology and Design™, Roundup Ready® and SmartStax® are trademarks of Bayer Group. ©2022 Bayer Group. All rights reserved.
------------------------------------------------------------------------------------------------------------------------------------------
ALWAYS READ AND FOLLOW PESTICIDE LABEL DIRECTIONS. Bayer and Bayer Cross are registered trademarks of Bayer Group. ©2021 Bayer Group. All rights reserved.