Blog Entry #8: September 4, 2017
Harvest Preparations
Howdy! We have spent the last month finalizing harvest preparations with combines, headers and our grain system. August is also a good time for us to haul big straw bales to local construction projects with the dry, warm weather.
We also recently purchased our first drone for farm scouting and have been able to identify some of the issues out in the field that we thought were there but couldn't see. It's amazing what a bird's eye perspective has to tell. For example, we found some wind damage that we didn't know existed.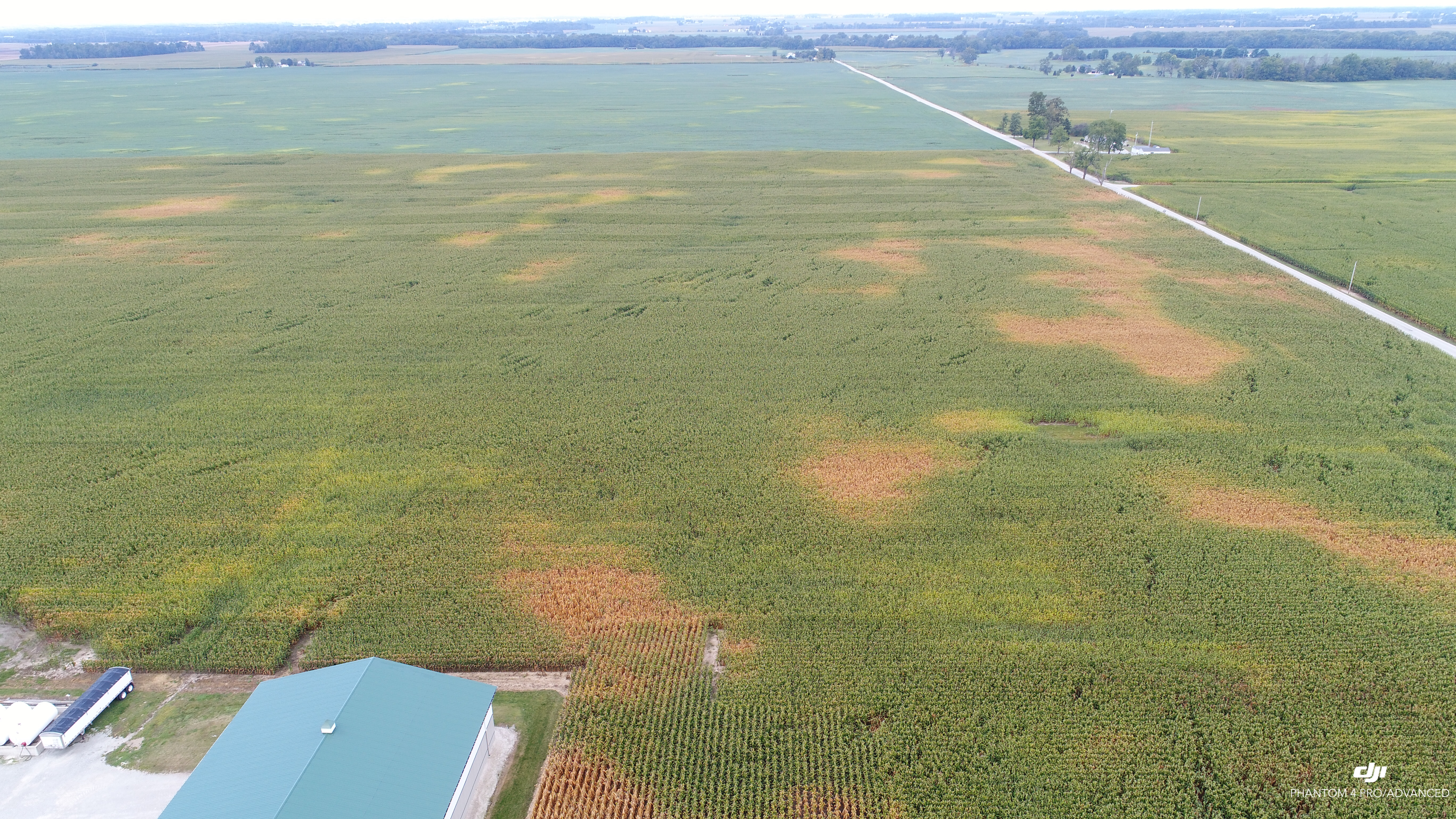 Drone shots of wind damage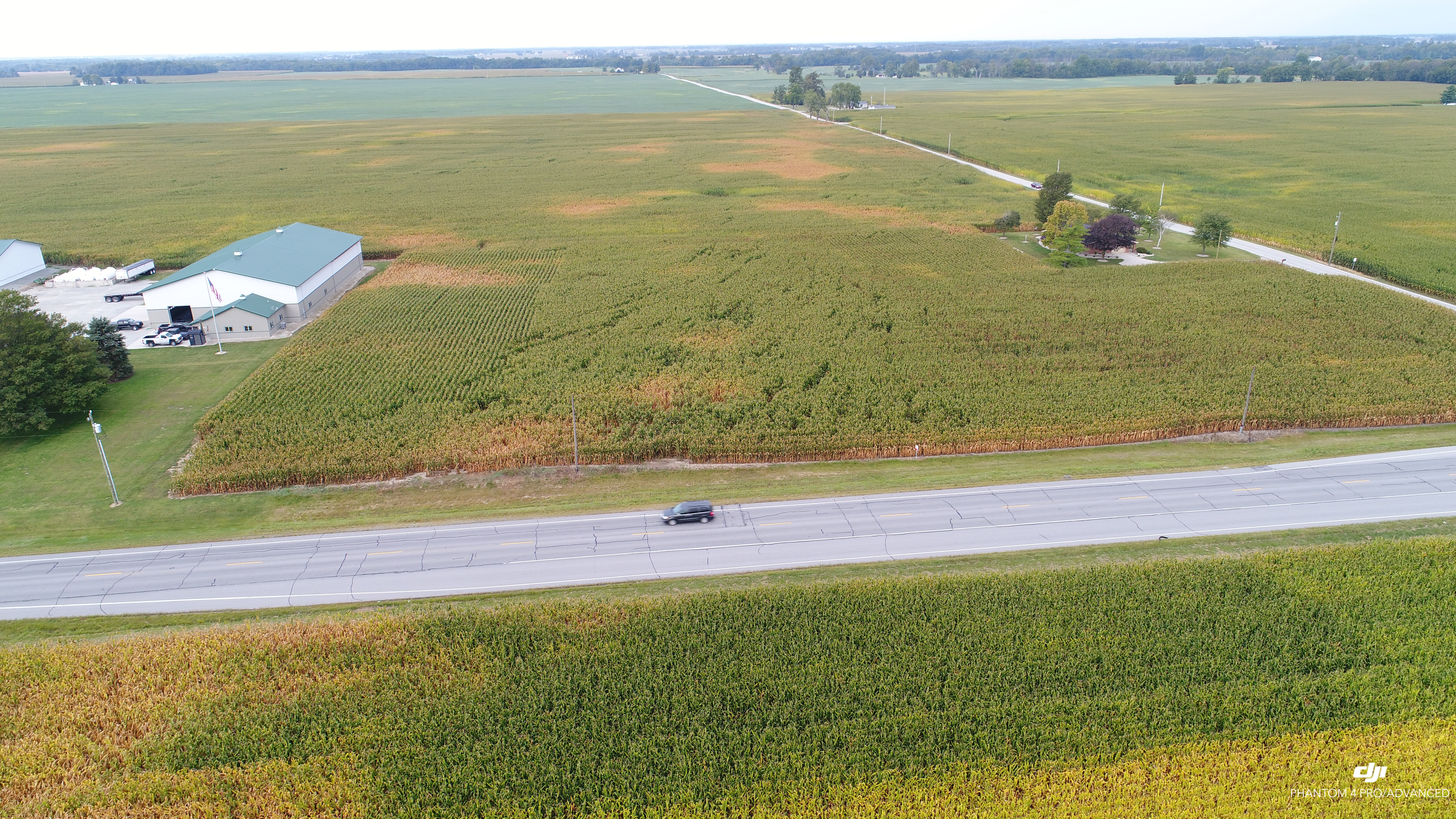 Drone shots of wind damage
Other exciting news around the farm is that we are beginning to collect harvest samples from some of our field studies. If you remember, we did a side-by-side study of BASF Xanthion fungicide/biological during corn planting. In the spring, our BASF rep flagged emergence daily and the results at that time showed Xanthion at a competitive advantage. The corn emerged faster and had a better all-around stand/population.
After collecting ears from one study, the results are inconclusive. This might be due the fact the field was completely flooded and has mixed soil types. We have another identical study in a better location yet to harvest. With that said, the study showed interesting results. There were more ears per acre with Xanthion, but the ears were much smaller in comparison. See the pics below.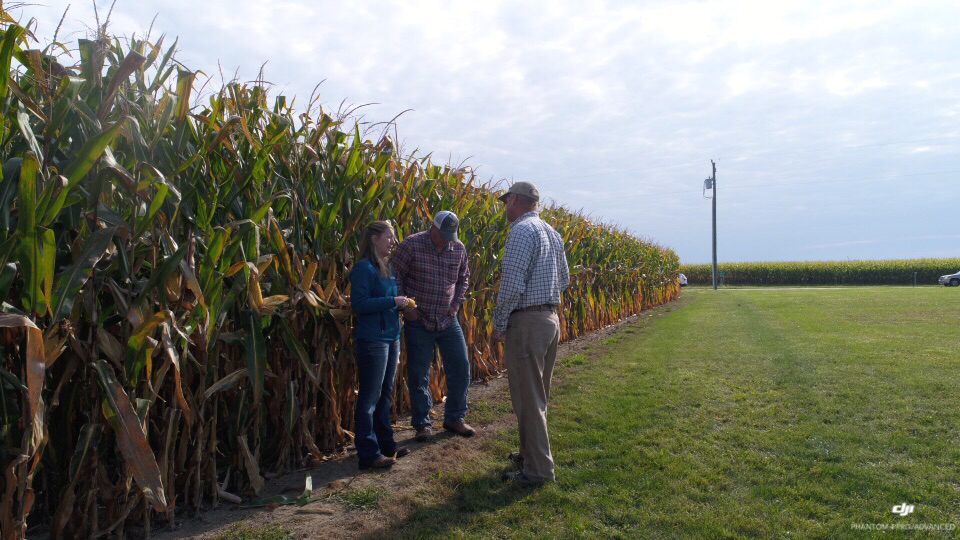 Talking with BASF rep about stude.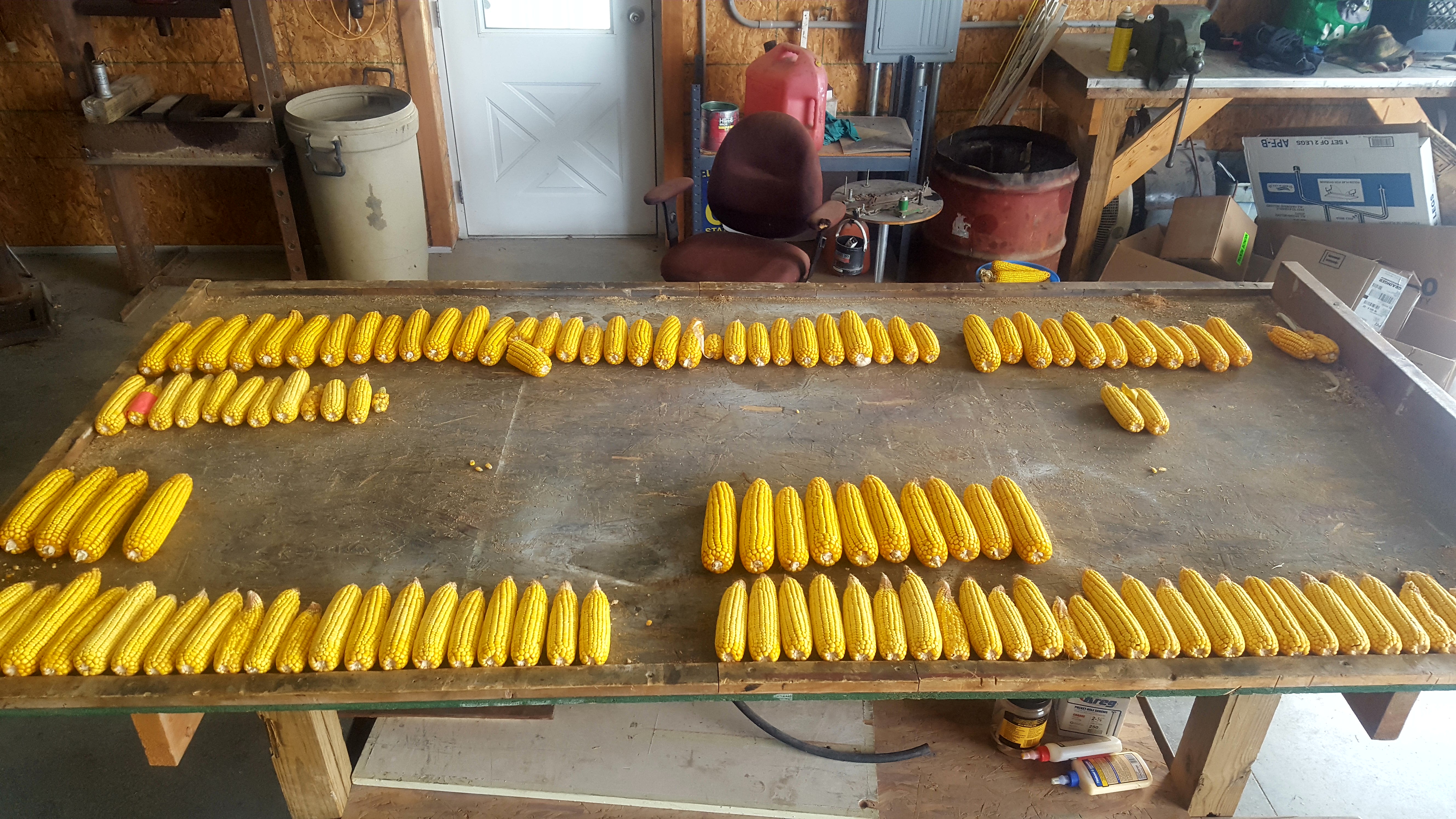 Shows all ears harvested. Notice four groups (Emergence day 1, 2, 3, 4) with two rows of ears each. Larger ears are non-Xanthion, smaller are with Xanthion.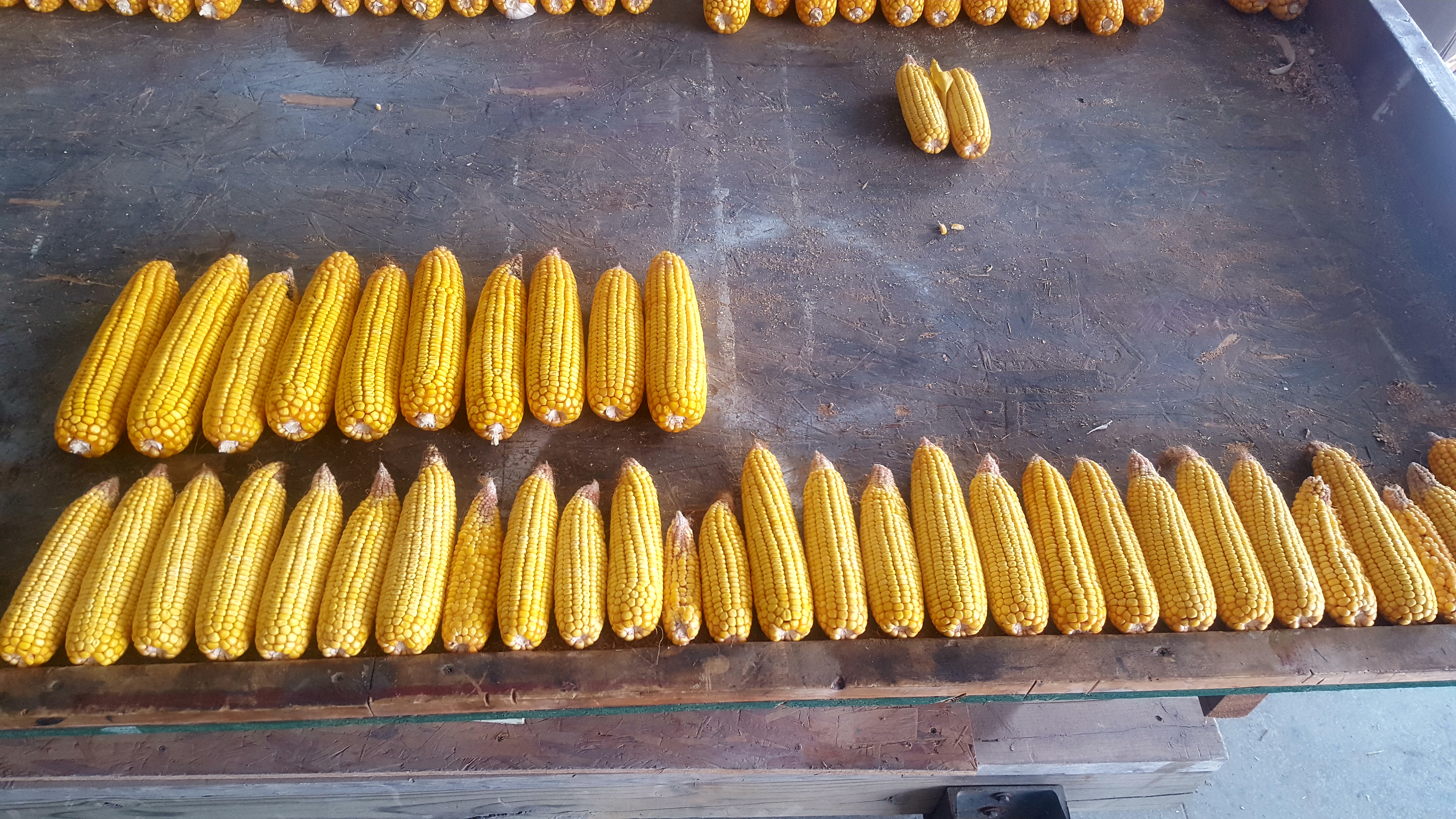 Close up of one group to show difference in ears
The biggest challenge around here has been deciding when to begin harvest. We will start shelling corn first this year and typically begin mid-September. We aim to start when moisture is 27% or so. This year, with all of the replanting, it's going to be a balancing act between finding dry enough corn and harvesting before lodging occurs. We don't want to start too early and grind up the wet replant spots, but we also don't want to shell corn on Christmas.
Our earliest variety bean crop is at least two weeks away. We usually get a good start on the corn before switching to beans, but this may be a challenge this fall.
Hopefully next time we blog, there will be dust flying!
Thanks!
Grant & Nick