Blog Entry #2: March 7, 2017
Blast from the Past
As most of you probably know, this February had some unseasonably warm days. We found ourselves itching to get out in the fields and bust up some dirt. As temperatures neared 70 degrees, we were able to get out and trim tree lines, chisel where we cleared fence rows last fall and even had a day to try out a new (used) field cultivator. We worked some chiseled end rows with it and the soil was fairly mellow and dry- it sure felt like spring weather.
Other than that things have been slow as we have been gearing up for planting. We have most of our maintenance completed, and have been receiving shipments of seed. We have hauled quite a bit of corn to Poet Biorefining in Alexandria, Indiana, as we were able to take advantage of a few days with climbs in the market.
With a slower February we thought we would feature some antique equipment that we still use on our farm. With today's large scale, fast paced farming, some days it's nice to slow down and remember how far we have come. One of the grain systems we still have in operation is a 1954 Meyer bucket elevator. The previous generations used it for storing whole ear corn for cattle feed. At some point the slats were taken off the side of the crib and were replaced with solid wood. Since we grow seed beans, there are times we need extra space for storage, and with a capacity of around 20,000 bushels, the elevator comes in handy. Here's a video of the complex unloading process for one side of the elevator.


VIDEO: The House farm's modified antique elevator unloads grain.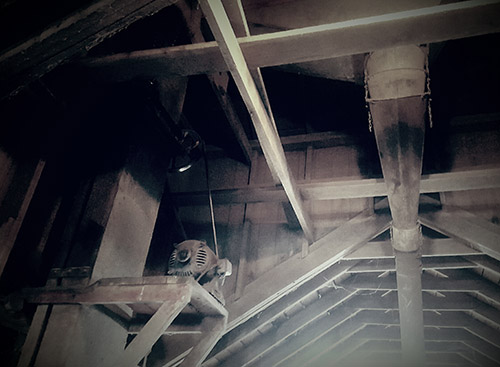 A look at the motor that runs the antique grain elevator at House Farms.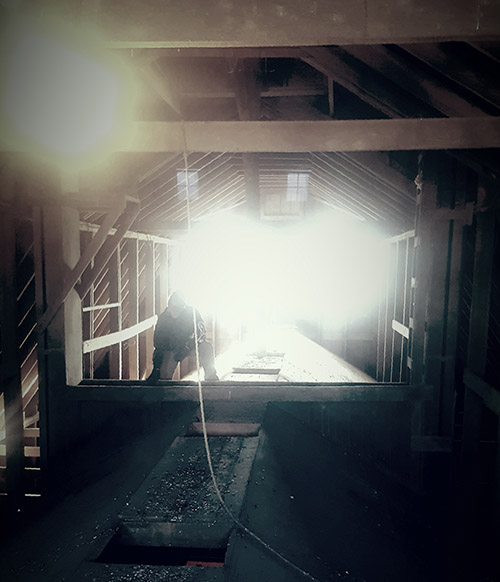 Grant points out where grain is loaded into the elevator.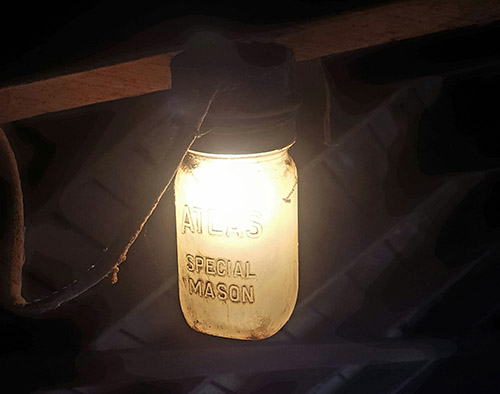 These decorative lights in the loft of the antique elevator have provided inspiration for some of our Farmstead Ironworks products.
We also employ an old (once restored) John Deere 4010. Over the years this tractor was our work horse tending to cattle and field work. Today we still use this tractor for baling hay and straw, running the wood splitter, and hauling the occasional wagon. We recently had this tractor in the shop alongside a modern 4 wheel drive tractor. It's easy to see how far the farming world has evolved and to appreciate where we have come from.


This tractor was produced from 1960 to 1963 by John Deere, and we've still got it running around House Farms.