Blog Entry #7: August 3, 2017
Dog Days Of Summer
Greetings again from Indiana. We have finally made it to the dog days of summer. County fair season is in full swing and we have some free time to start checking jobs off the long to-do list around the farm.
Wheat harvest ended up being average with normal yields for our farm and good test weight. The doublecrop beans we planted after the wheat have struggled to make a stand due to, yet again, a heavy rain after planting. But we were able to get some much needed ditching completed in the wheat field. We typically plant wheat on fields that we know have drainage needs so we can get our local ditching crew out here during their summer down time. Around here, drainage is invaluable. Though it makes for a rough harvest jumping over lateral ditch lines, it's more than worth it.
Despite the wet planting season that we have been grumbling about for the last few months, the corn stand that we have has had excellent growing conditions with lots of heat units and timely inch rains. A big decision that we had to make was if and where to apply fungicide on the corn. It's hard to throw extra money at an uncertain crop so we chose the fields that showed the greatest yield potential and decided to leave the rest alone. We ended up spraying a few hundred acres and are waiting on a plane to spray one more field that was planted after the heavy spring rain. Other than that, ears seem to be well-pollenated and are beginning to fill out nicely. We figure they have plenty of moisture to finish to their yield potential at this point. You have to look on the bright side of a rainy spring!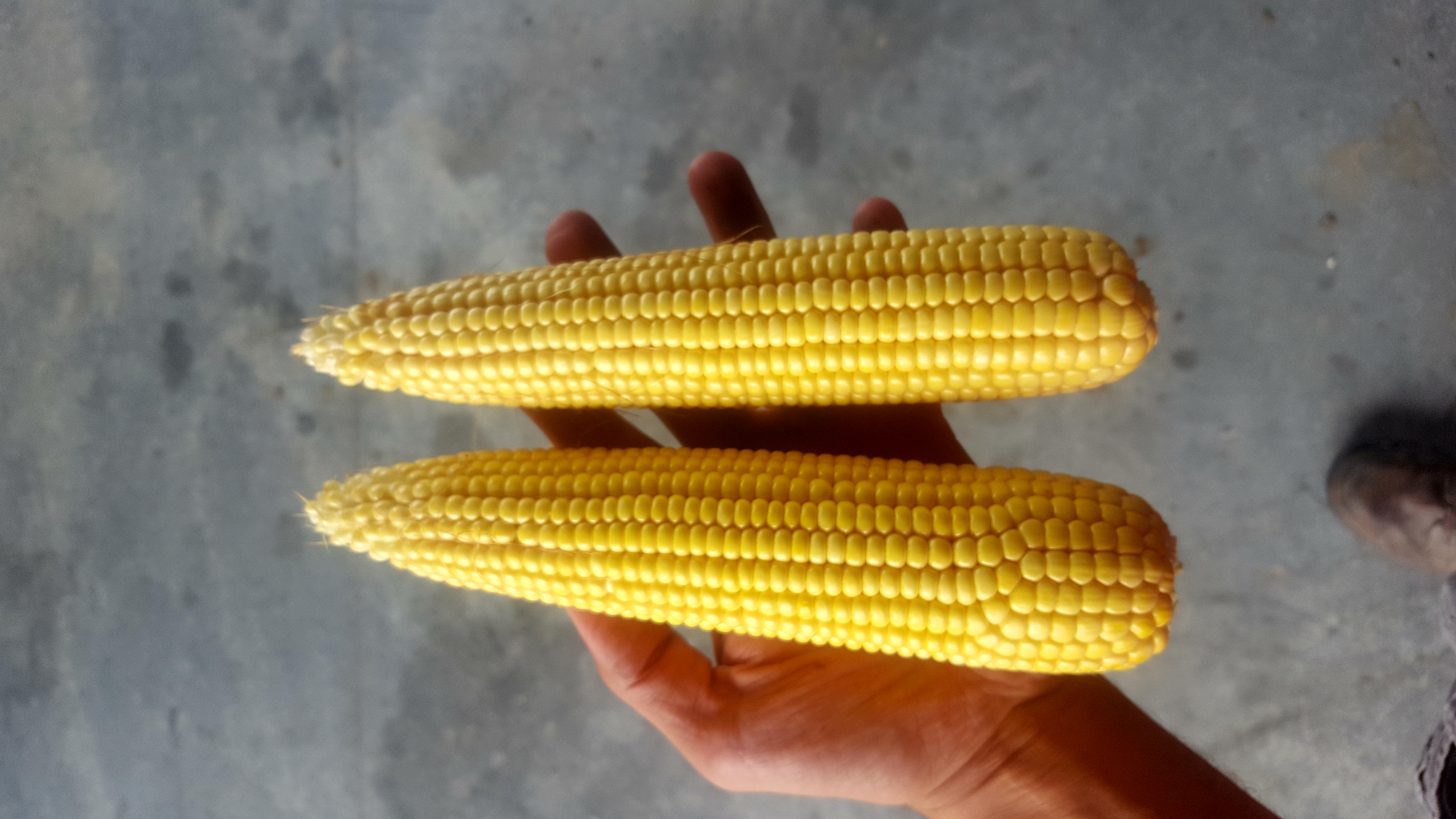 Ears filling out and showing yield potential
Our soybean fields are beginning to explode in growth. We are in the process of applying fungicide and insecticide to our entire bean crop. Insect pressure seems minimal, but we have seen adding insecticide helps the fungicide work so it can't hurt as an inexpensive additive. As we drive across the field, it seems the BASF Engenia dicamba application has proven its benefits thus far. Fields are clean, and the resistant weed pressure appears to be subdued. Some evidence for this showed in one of the last fields we sprayed where we left Engenia out of the tank mix. The field is adjacent to another field that was sprayed the same day with Engenia. In the field without Engenia there are a good number of weeds shooting up out of the canopy all across the field.
To follow up on our barn that fell this spring from a tornado, we have finally had time to begin some projects with the reclaimed siding and timbers. We have a stack of unique mantle-sized beams that we have started to clean and finish. Our next step is to work on marketing through our online shop at farmsteadironworks.etsy.com. It's interesting to see this old barn come full circle as we honor its heritage through some fine reclaimed houseware products. Mitch has also been experimenting with a butcher block countertop made from 2x8 timbers ripped and planed into 1x2 pieces. It is coming together beautifully!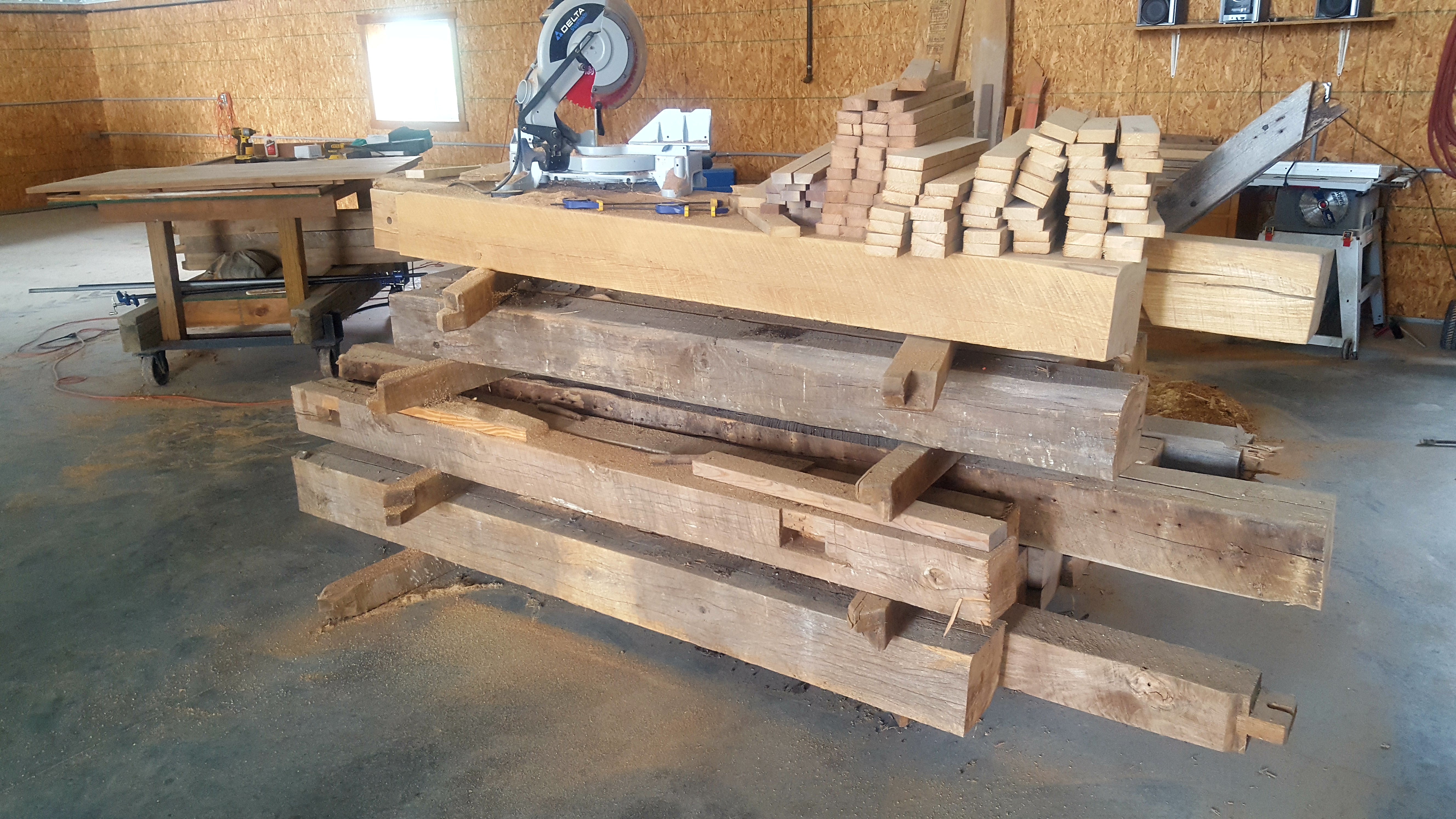 Stack of Reclaimed Mantles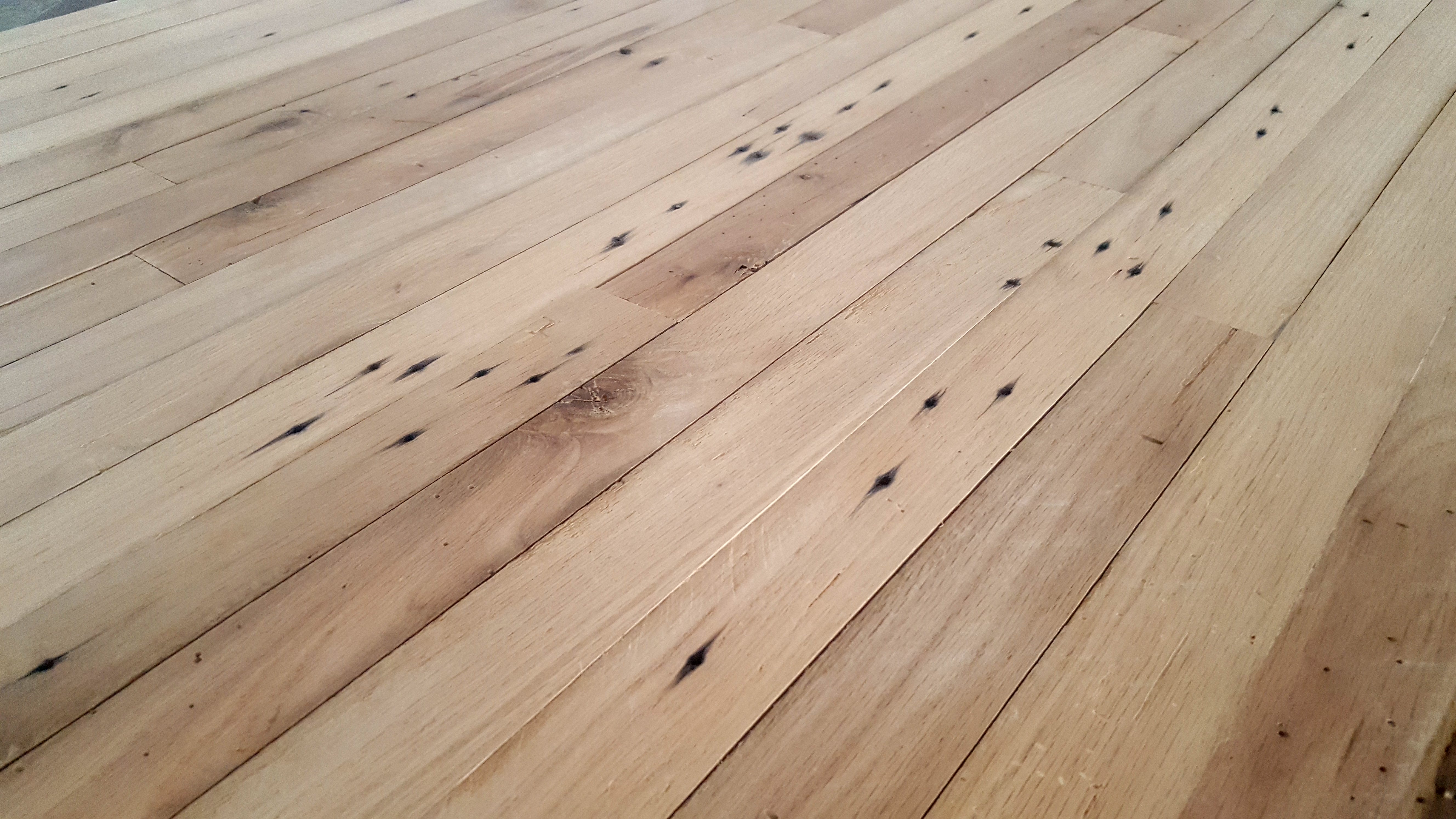 Reclaimed Timber Butcher Block Detail
Lastly, we had a chance to put the GoPro to use in the Pacific Ocean off of British Columbia as we fished the salmon run in late July. This once-in-a-lifetime experience was a much-needed break from the farm!