Blog Entry #11: December 15, 2017
Roller Coaster Year Ends
If I had to put a name on this season, I would name it Kingda Ka, after the roller coaster at Six Flags in Jackson, New Jersey. We spent the entire year having our hopes built up, only to drop 456 feet and plummet into another challenge. We would overcome a challenge, only to be blasted into a 128 mph whirlwind of tight working windows.
I have been able to get back in the office the last couple of weeks to true up our harvested bushels, and start to get a handle on our year-end financials, as well as work on next year's projections. We have our neighbor, Jeff, doing some custom strip-till for us again this fall. We thought our window for fall tillage had ended, but a week of 40-degree temperatures has allowed us to get back in the fields. There are just as many implements in the field on December 1 as there was on November 1.
Those of you who have followed our blog all year know all about the roller coaster year we have had. I thought my last blog would be a good opportunity to recap the year. We had a pretty mild winter by North Dakota standards, so in March and April we were very optimistic that we were going to have the most ideal spring planting conditions–2017 started out looking like 2012, which is our benchmark record year on the farm. We wouldn't have minded the market thinking it was 2012 again either.
But as we approached our April 15 early plant date, the weather wasn't good. We were stuck in a string of 30-degree temperatures, and chances of snow almost every day. We waited and didn't start planting. We were worried about cold shock to our seed, and a reduced stand. We wanted to avoid having to make the decision to replant or leave a reduced stand later. Some of our neighbors did start planting, and actually had a few inches of late-April snow on their corn crop. From what I have heard, they don't feel like they suffered any yield loss on those fields. This is opposite of everything we know about getting a good corn crop, but there has to be an anomaly for everything.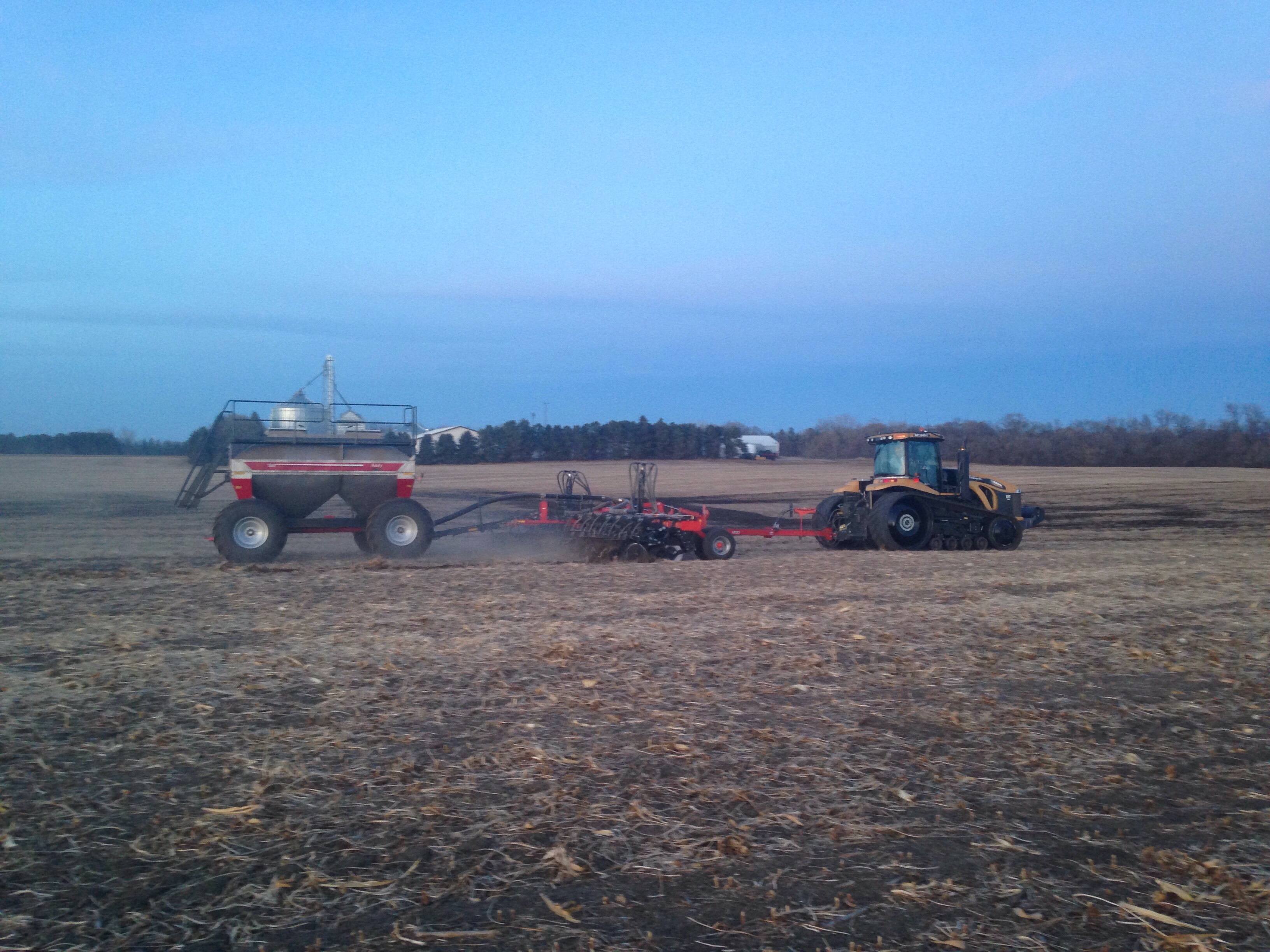 May 1 was a complete turnaround. We went from a blanket of heavy, wet snow right to planting in full force. We had an ideal forecast of warm, dry weather, and never did get the second snowstorm that had been predicted. Wheat, corn and soybeans were all being planted at the same time. It was a frenzy of equipment in the field, and tenders leaving seed and fertilizer facilities. Towards the end of planting, we were hustling to get seed in the ground before the topsoil dried out. It was odd to think that by waiting we were going to run into a poor stand issue because we would be planting seed into dry dirt.
We had an 18 to 20 day frenzy of planting. We were able to have 95% of our crop planted by May 21. We didn't finish planting completely until June, when we were able to plant a former lakebed. My dad had not remembered seeing anything but water in that area since 1993. We had a nice rain event at the end of May. I was so excited! For the first spring in a long time we had finally gotten everything right. We didn't have to plant in the mud, try and decide if tillage would help dry the field, or just create a nightmare later on. And we didn't have to plant around sloughs and potholes and wonder if we were going to get them planted later, or just fight weeds in those areas all summer.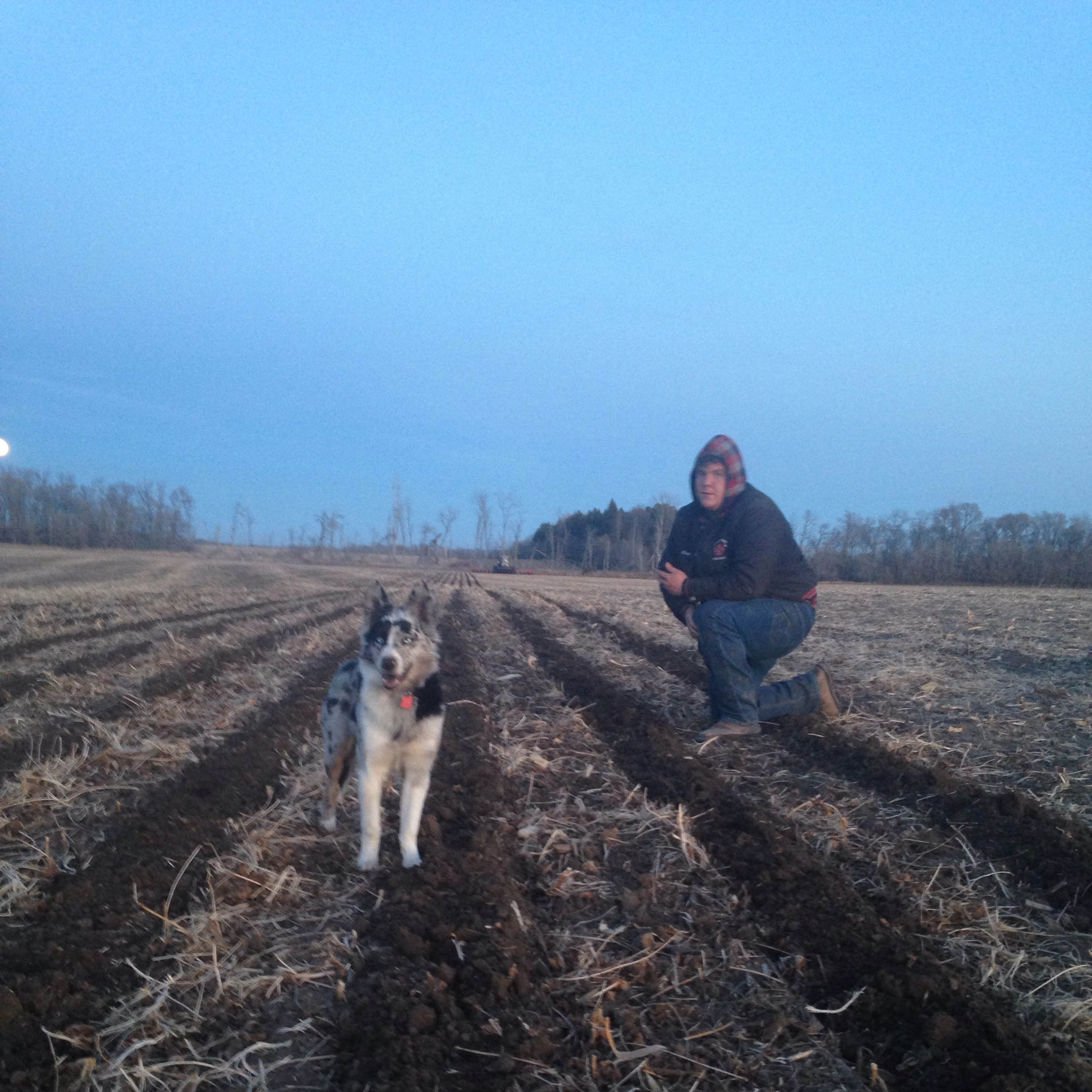 This peace of mind was short lived, however. We proceeded to miss every rain shower in June and July. We were 8 inches below the 10-year average going into August. We thought we had it bad until you traveled into the western part of North Dakota. Our "drought" conditions were nothing compared to what they had to endure this past year.
Our growing season mirrored the summer of 2016. We watched our corn crop fight to hang on all summer, and kept thinking, if we can just make it to next week there's a chance of rain. Typically our hot, dry August weather would have finished this crop off. This year we were looking for our winter jackets. I can recall being at a cover crop tour in August wishing I had worn my winter coat to stay warm in-between rain showers. Our cooler than average temperatures and precipitation had many people thinking we would have an exceptional soybean crop. These rains did not translate into increased yields. We had a scorching first week of September, followed by another two weeks of rainy, cool and cloudy weather. Our soybean harvest started two weeks later than normal.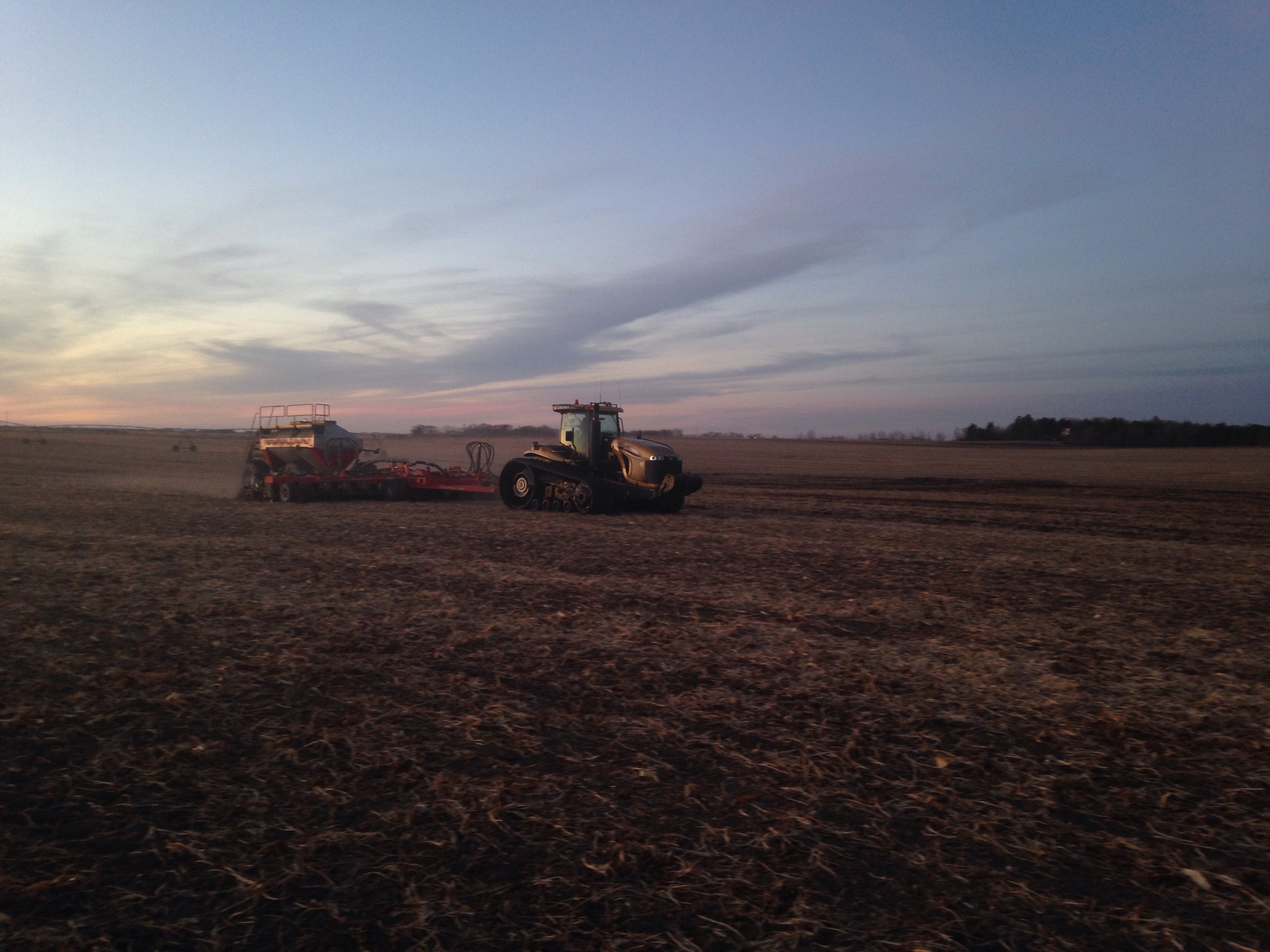 Once we were behind this fall, it seemed like we just couldn't get caught up. We thought once we got the soybean harvest done, it would be a fast and furious corn harvest if we put in some long days. This fall was unique because we would have heavy frost in the mornings that made it impossible to start combining early. If we didn't have frost, we would have snow showers that would stick to the corn plants and raise havoc.
With the late harvest, we were unable to get any fall tillage done until we got done combining. A cold start to November froze our fields before we felt ready to be done for the year. We were fortunate that in the last week, we have had 40-degree temperatures to help thaw things again so we can try and prioritize what needs to get done, and leave other projects. It's hard for us to leave everything in the fall, because we don't know what our spring will be like. Our window might be too tight to get the work done in the spring before planting.
Our soybean and corn crops were average for our area. This was a pleasant surprise because we were expecting a below average crop. Even with an average crop, we're still going to have to try and market strategically. I know all of you are struggling with the same problem. We raised a fair crop, and still can't show a profit for the year. Projections for next year are not favorable again, so it will be a long winter of planning and deciding where we can cut costs without sacrificing yield.
My family and I have really enjoyed having the opportunity to share our operation with you. I didn't think at the start of this that I would have much to say. But it's amazing when you take the time to revisit what happened during the month on the farm, how much goes on.
I would like to thank all of you for following our blog, and DTN/The Progressive Farmer and BASF for choosing us. It's been an interesting year, and a fun experience! I look forward to following next year's farmers. Happy Holiday's everyone!